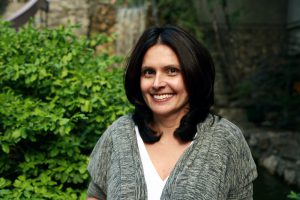 Dr. Rodrigues has been in private practice in the downtown core for over 25 years.
Dr. Rodrigues has developed a reputation for excellent eye care and is a trusted and respected colleague of ophthalmologists at the University Health network and St. Michael's hospital. This allows her access to rapid referrals for patients that need it. She co-manages many complex cases with health care providers. These conditions include dry eye, diabetes, glaucoma, retinal disorders and macula degeneration.
While Dr. Rodrigues focuses her practice on comprehensive eyecare, her passion is in preventative eye care to avoid vision loss. She enjoys challenging contact lens fits ie. bifocal gas permeable, Duette lenses, keratoconic and for dry eyes. As part of her commitment to quality care Dr. Rodrigues takes special interest in continuing optometric education and in patient education. She has been featured in local newspapers, radio and on TV news segments discussing eye issues.
Dr. Rodrigues obtained her Bachelor of Science at the University of Waterloo with an emphasis in Health Sciences and Nutrition. She then graduated from the University of Waterloo with a Doctor of Optometry in 1989. In 1994, she did an advanced training in Ocular therapeutics at Northeastern State University in Oklahoma and is certified in the diagnosis and management of Ocular Disease. She is a Past chair of Children's vision committee (Ontario Association of Optometrists); Past director of the Ontario Association of Optometrists. Past Optometric Director for an executive health clinic (Taylor Medical) . Active in third world eye care missions; taking her to rural areas of Guyana, Belize, Jamaica and most recently in 2013 in Honduras.