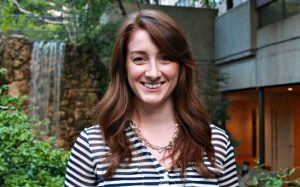 Dr. Kate Baldry is a strong advocate for vision, in every sense of the word. Her passion is to preserve vision and eye health while providing accessible education that empowers her patients.
Dr. Baldry obtained her Bachelor of Science degree from the University of Saskatchewan. She graduated with her Doctor of Optometry degree from the University of Waterloo. After graduation, she devoted a year to the Low Vision Rehabilitation residency at her alma mater. This training provided extensive experience in examination and rehabilitation of patients with vision impairment, and substantial exposure to ocular disease and therapeutics. She has continued on as a Clinical Instructor at the University of Waterloo.
Dr. Baldry loves to serve her community and completed a 4-month externship at a Veterans clinic in Tallahassee, Florida, as well as a VOSH eyecare mission to Casma, Peru. She has also presented on the eye effects of diabetes to fellow healthcare professionals and newly diagnosed diabetic patients. She will continue to make optometric volunteering, both locally and globally, a priority throughout her career.
Throughout her studies, Dr. Baldry has developed strong connections to the community in Toronto. She is a member of the Canadian Association of Optometrists, the College of Optometrists of Ontario, and the Ontario Association of Optometrists. She looks forward to providing primary care, contact lens, and low vision assessments for all ages as part of the Bay St. Eyecare team.